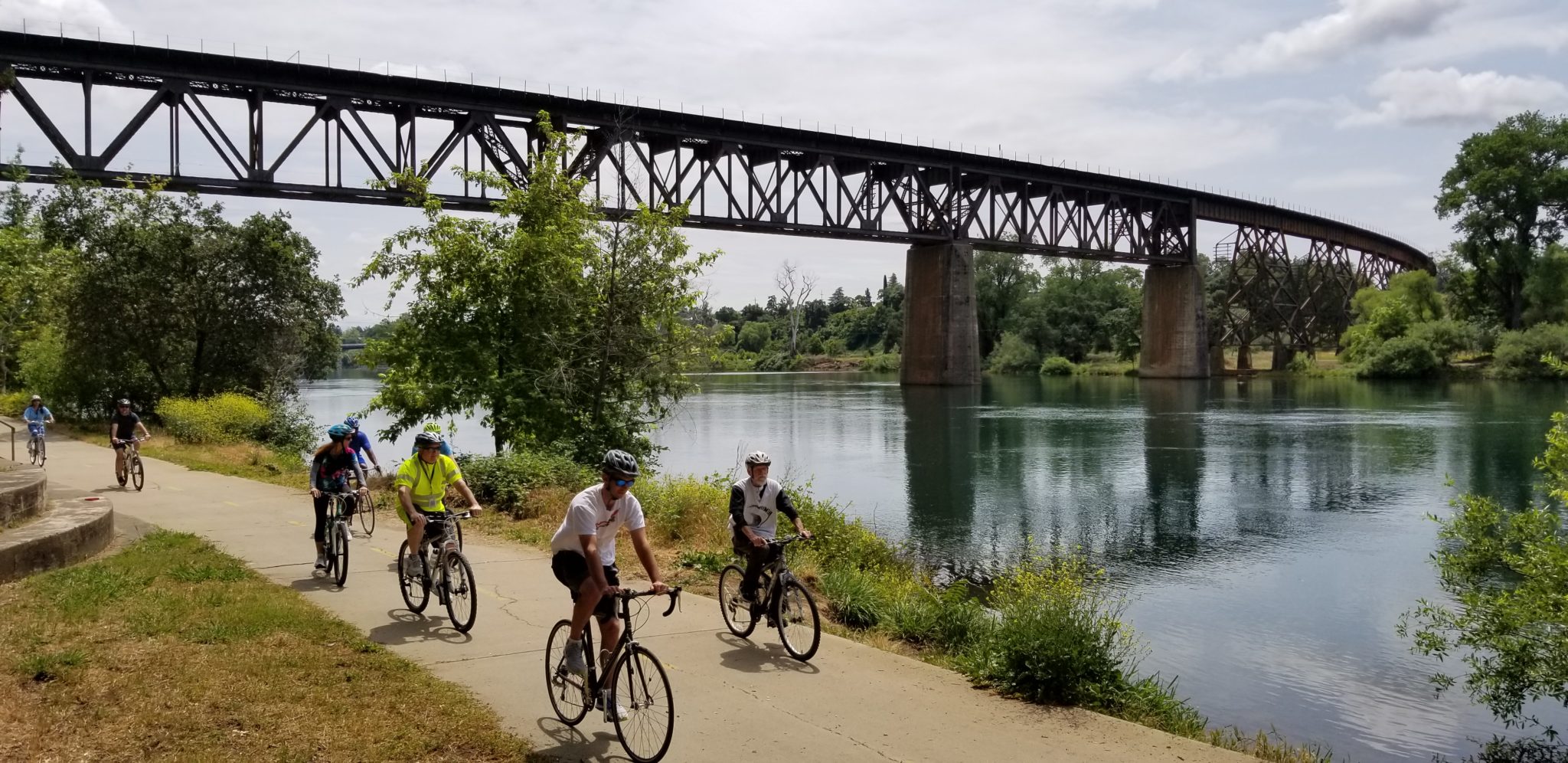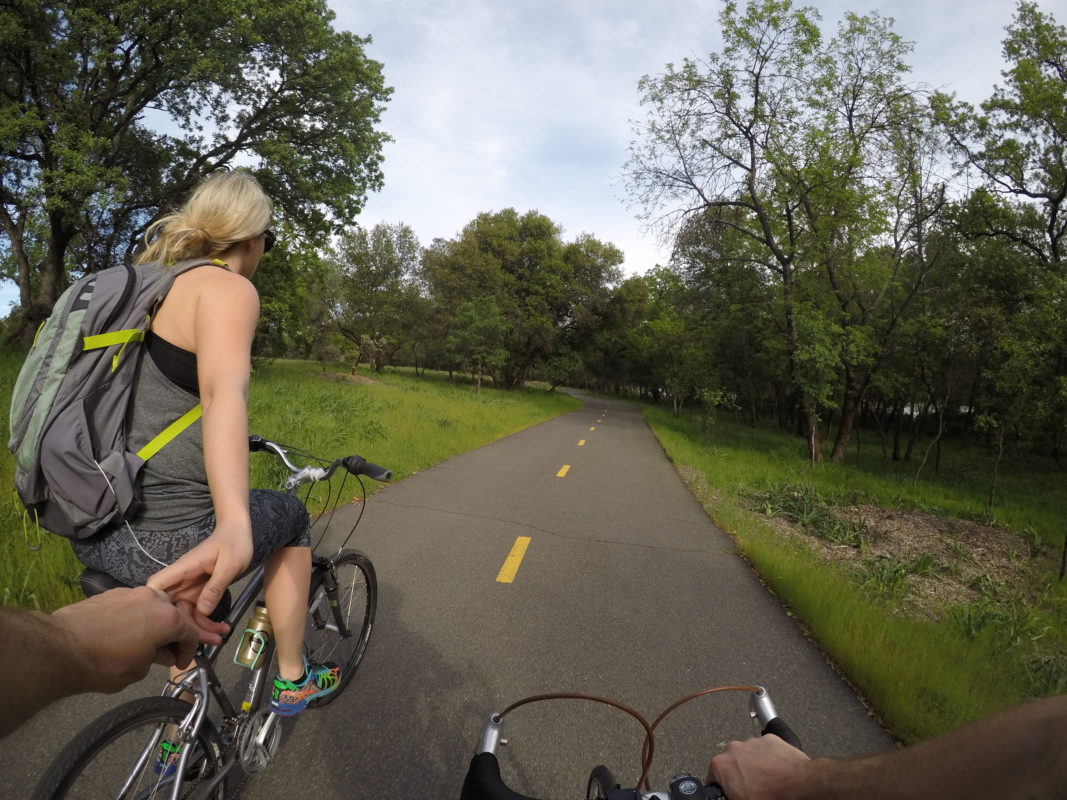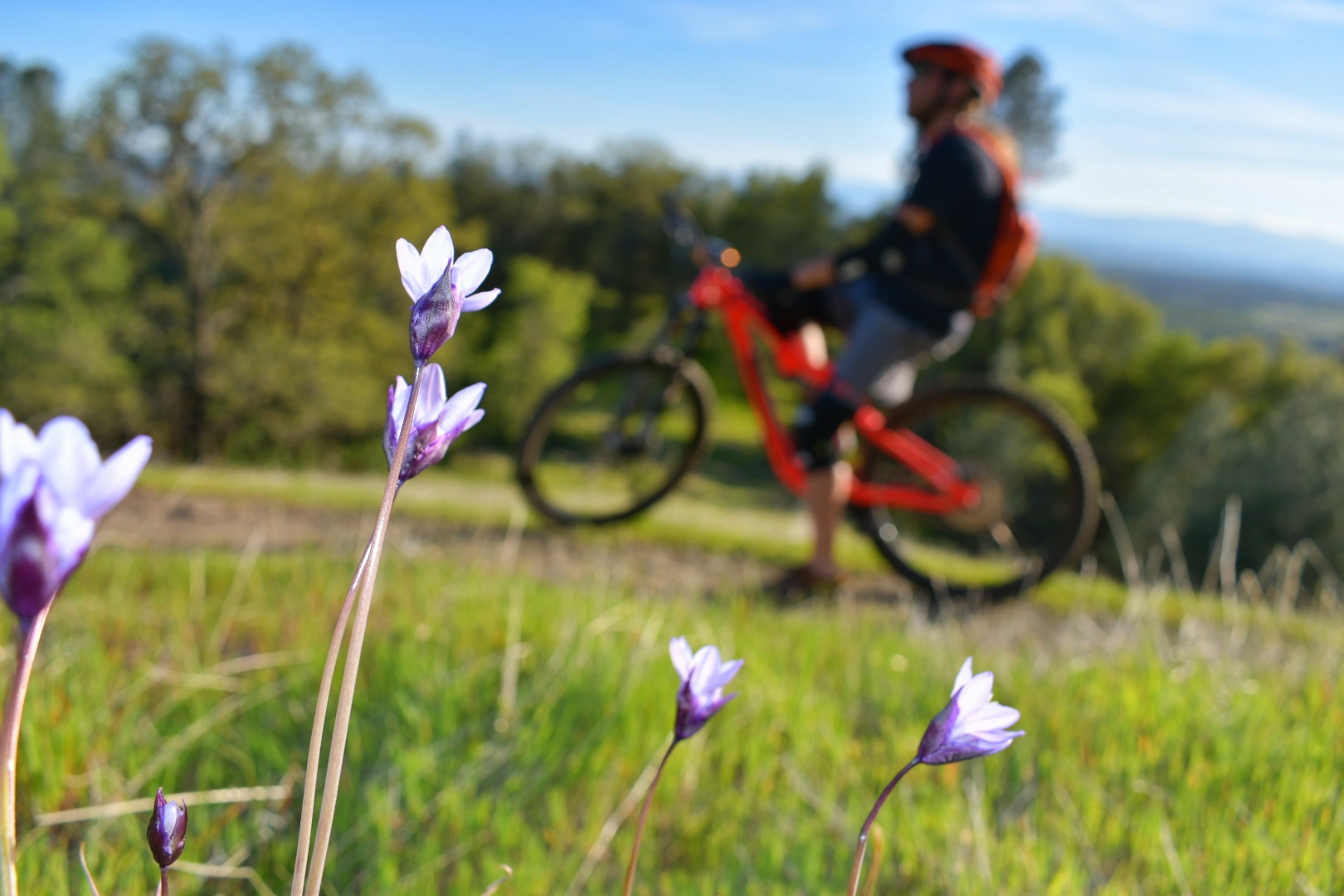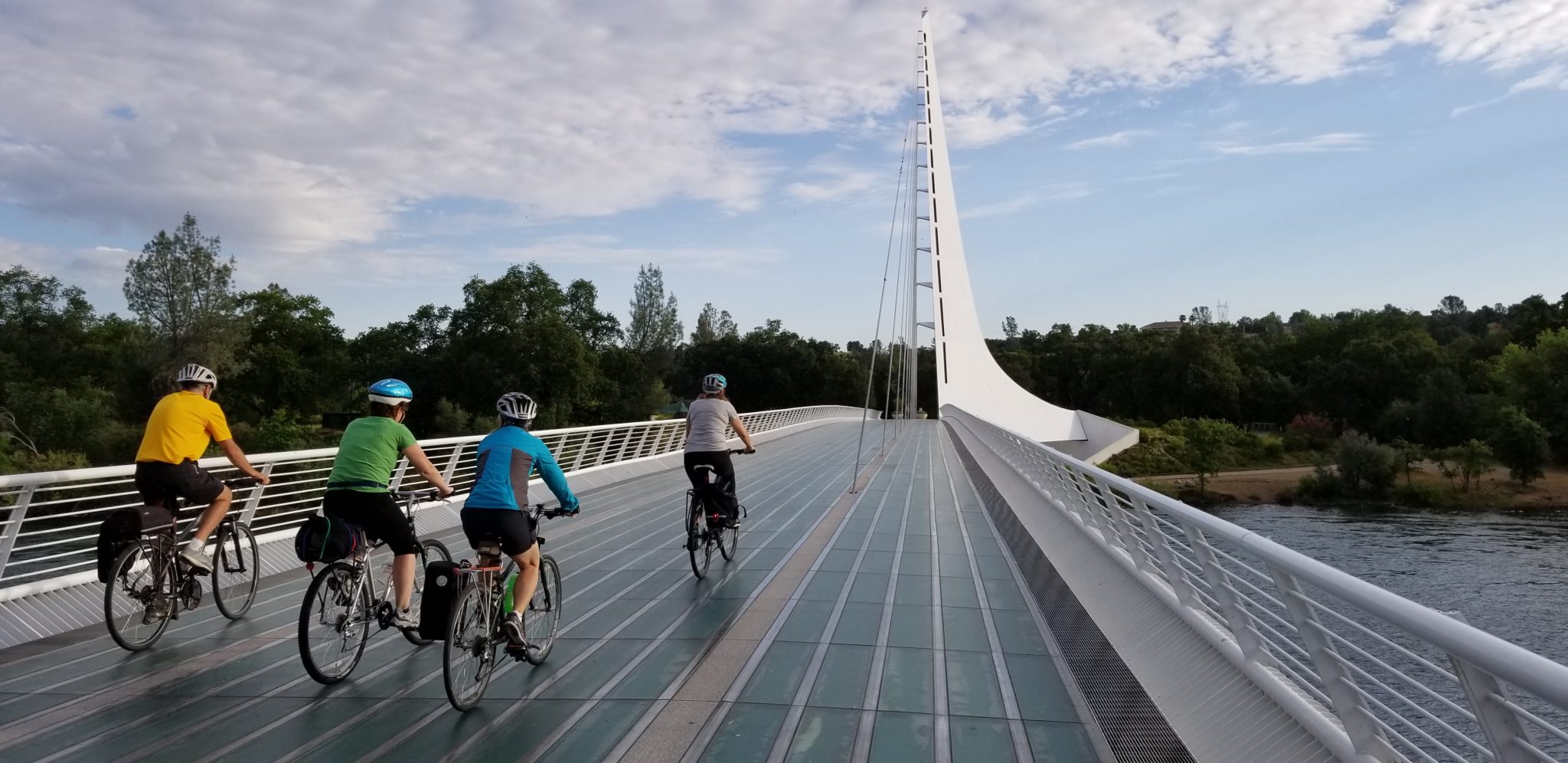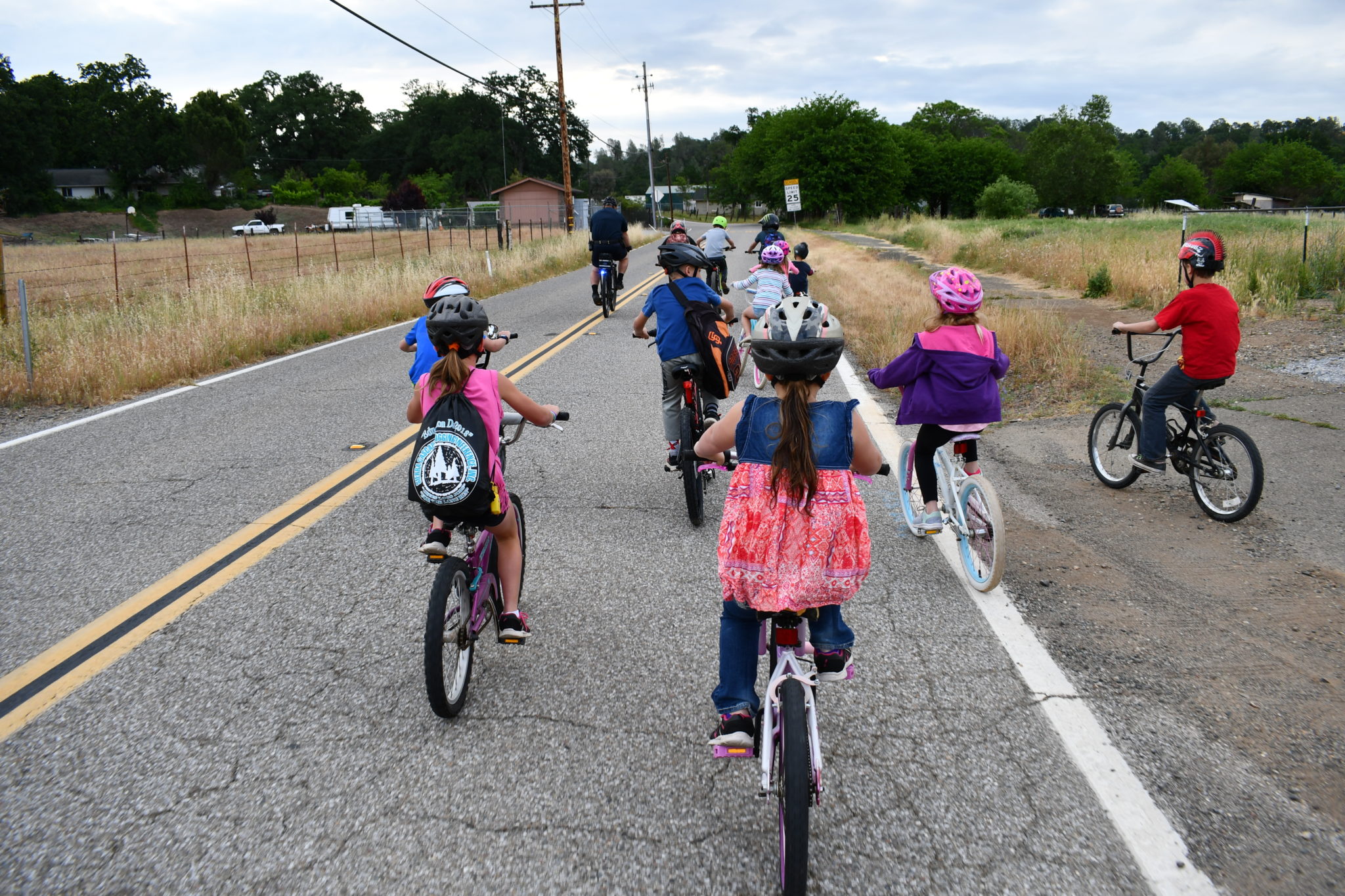 SHASTA BIKE MONTH & CHALLENGE

Bike Challenge Survey
Thank you to everyone who completed the Shasta Bike Challenge survey.
Compared to last year's bike challenge, we had a 5% increase in participation and a 21% increase in mileage. We also had a 55% increase of participants who rode every day in May. Our community responded very well to the bike challenge despite Covid-19. Our survey of our participants (30% of those who participated took the survey) found that because of the bike challenge, 57% of our participants bought bike supplies, 27% replaced some driving trips with bike trips, 21% paid for a tune up or bike repair, and 13% bought a bike (33 individuals). As a result of stay at home orders during the bike challenge, 81% biked more for exercise, 72% biked more for mental health, 15% biked more for transportation, 14% biked more for errands, while only 8% could not bike as much as they wanted, 3% felt uncomfortable biking, and 2.5% biked less.
Check out the full survey results: SBC Survey Results 2020
Shasta Bike Challenge Results
Shasta Bike Challenge Results 2020
Top Work Place
Cal Fire's wheels were burning this year with heavy miles making them the Shasta Bike Challenge champions for large workplaces for the third year in a row. City of Redding pedaled in behind Cal Fire and kept a good distance from Caltrans and Shasta County HHSA which were neck in neck during most of the challenge. The Central Valley Water Board came through again and took 1st place for medium workplaces but had Nicholos, Melburg, & Rossetto tailgating them from the start. For our small workplaces, Lawrence & Associates took 1st again in with Remedy Engineering and Division of Drinking Water following close behind.
Top Teams
With no surprise, the Shasta Wheelmen had 22,120 miles (the most of any team in the challenge), sending them right to the top with 1st place for large teams. They averaged 351 miles per participant with 63 members on their team. Chained Ganged Together for Small Businesses was not too far behind with their 70 riders taking in 2nd place followed by Shasta Uncorked for 3rd. Don't Stop Pedaling cycled off with 1st place for medium sized teams, followed by the elevation hungry Redding Composite/Shasta High School Mountain Bike team.  Shasta HS Alpine rose to the top for small teams.
Top Schools

For schools, Foothill High School snuck in and took a 1st place victory from our reigning champs, Grant School. 5 schools participated this year.
Top Individual Riders
With so many riders and so many individual accomplishments, it is hard to acknowledge the pedal effort of each participant but we want to shout out a couple of amazing riders. Gary Nelson, an avid cyclist knocked out a blazing 2,682 miles during the local challenge. Dan Sendek, Gary Meurer, Bruce Boughn, Mel Kwong, Peter Alexander, Joe Fernandes, John Deaton, ShastaPT Wanda, ShastaPT Marisa, Al Shabazian, and AK were also a force to be reckoned with by flexing out over 1,000 miles during the challenge. Kareem Speake was the top commuter with 22 days of cycling for transportation. Peter Alexander, our biggest bike month advocate, was one of our top riders with 130 trips throughout bike month. And lastly, our top female rider with 1,078 miles, ShastaPT Wanda, a passionate cyclist who can be seen every year on the leaderboard.  We also do not want to forget our top encourager, Paige Cibart for encouraging 7 cyclists during the bike challenge. We also had 69 riders who rode all 31 days of bike month. You know who you are and you deserve a round of applause for your cycling commitment.
We want to thank all the participants for joining us in this year's challenge. And a huge thank you to all the team captains who put together teams and encouraged individuals to bike more. We also want to give a tremendous thank you and credit to all our sponsors for making the challenge possible and even more exciting with prizes. The Shasta Bike Challenge and Month would not be possible without the full effort of our community, partners, volunteers, and friends working together to provide one of the biggest and most successful cycling efforts in the Nation during Bike Month. Our momentum was carried and seen across the Nation.
Due to COVID-19, we were unable to host our annual bike events. These events allow fellow riders to join together and share their passion of riding in our beautiful community. Though we have been physically distant from one another, our statistics show we have socially not grown apart. As a community, we hit the streets and trails to throw down some very impressive numbers. We would like to thank you for riding amid these unprecedented times.
Prizes
All Shasta Bike Challenge participants were entered into a free drawing for great prizes each day they rode their bicycle! Check out the SBC Winner Prize List.
If you have questions, please contact ShastaBikeMonth@gmail.com
| | |
| --- | --- |
| Prize | Name |
| 1.      Trek Dual Sport 3 Quicksilver Bike | 1.      Sally Paoli |
| 2.      One Night Stay at the Sheraton Sundial Bridge Hotel | 2.      Misty Rhoads |
| 3.      Lake Shasta Cavern's Family Passes | 3.      Mike Benzon |
| 4.      Headwaters Adventure Kayak Rental Passes | 4.      Joey Brown |
| 5.      Strider 12 Sport Balance Bike | 5.      Jim Sowerby |
| 6.      Mosaic Gift Card ($50) | 6.      Kathrine Sjoberg |
| 7.      Rare Air Trampoline Park Passes | 7.      Brandon Diaz |
| 8.      Turtle Bay Passes | 8.      Chris Heidl |
| 9.       Churn Creek Meadow Organic Farm Small Gourmet Box | 9.      Leslie Ellien |
| 10.  Woody's Brewery Gift Card | 10.  Bryan Gartner |
| 11.  Cedar Crest Brewery Gift Card | 11.  Crystal Alexander |
| 12.  Final Draft Brew Brewery Gift Card | 12.  Ian Canner |
| 13.  Fall River Brewery Gift Card | 13.  Sarah Johnston |
| 14.  The Bike Shop Gift Card | 14.  Ryan Danielson |
| 15.  Jefferson State Adventure Hub Gift Card ($75) | 15.  Steven Wilson |
| 16.  Redding Sports LTD Gift Card ($75) | 16.  Daryn Howland |
| 17.  Chain Gang Bike Shop Gift Card ($75) | 17.  Joseph W |
| 18.  Bontrager Flat Pack ($50) | 18.  Dave Radford |
| 19.  Electra Helmet ($70) | 19.  Jason Blum |
| 20.  Serfas Bike Seat ($55) | 20.  Rick Sanders |
| 21.  X-Mount Pro ($25) | 21.  Jenn Peterson |
Shasta Bike Month Celebrates 31 days biking!
May was bike month! In honor of this, Shasta County celebrated the month with the Shasta Bike Challenge, 31 days of riding.
What is the Shasta Bike Challenge?
The Shasta Bike Challenge is a collaborative effort of the bicycling community to engage new, old, and current cyclist to ride as much as they can whether it is for transportation or just for fun! Participants can register as an individual or join a team or workplace for the local challenge through the National Bike Challenge platform. The challenge is free and all level of riders are welcomed! On June 5th, the top three workplaces, teams, and individuals will be announced and awarded a certificate at the Shasta Bike Month & Challenge Celebration at Chain Gang.
This year's 2020 Challenge was from May 1st to 31st. All participants were entered into a free drawing for great prizes each day they rode their bicycle to work, on errands, for exercise, or wherever they wanted to go (up to 31 entries)!
The local  Shasta Bike Challenge was tracked on the National Bike Challenge platform. The tracking platform allows participants to easily log and track trips with current leader board rankings based on mileage and points. Individuals, workplaces, and teams can compete with each other locally and/or just participate for fun.
All participants that live-in Shasta County helped our community rank up in miles and points for the National Bike Challenge where we competed against many other communities across the Nation. In 2019, Shasta County  ranked #2 Nationally at the end of May for its population size, and 4th overall in the National Bike Challenge, beating out much larger communities. In 2018, Shasta County ranked #2 overall Nationally. Every mile and every day of riding helped Shasta County inch closer to be the top contender in the National Bike Challenge and be recognized as the top cycling community in the Nation during Bike Month. Ride on!
Steps to Register
Register is closed for the Shasta Bike Challenge. We will be back in 2021.
All rides are tracked and logged on the  National Bike Challenge platform..
COVID-19 UPDATE
The Shasta Bike Month & Challenge fully support the Government's advice to stay at home to slow the spread of Coronavirus. All nonessential outings are to be avoided. Only essential travel is now permitted. You can still go out to pick up groceries, medicine or take care of essentials such as banking or visiting your doctor or EXERCISING TO STAY HEALTHY (yes, this includes cycling). People working in 'essential' industries can also travel to/from work but they're advised to avoid congested public transport.
In all these cases, we encourage you to bike there. Ride your bike as your main mode for essential travel and as a fun, enjoyable form of exercise. 
Riding a bike has so many benefits for our physical and mental health. It helps combat stress and anxiety, releases happy chemicals and strengthens our immune systems. Be smart, ride smart.
Do indoor rides count?
During these unprecedented times, we completely understand that some people can't go outside and ride a bike at the moment as they are in a high risk category as it relates to Covid-19. Unfortunately, we cannot make an exception for indoor rides on a stationary bike or trainer for this particular challenge. We do highly encourage you to still continue to ride for exercise indoor if you cannot get outside but your rides and miles will not count for the Bike Challenge.
Looking for someone to ride with?
Check out one of these local organizations who would love to ride with you.
Shasta Wheelmen
Shasta Living Streets
Redding Trail Alliance
Local Recreation Opportunities
Not sure where to ride? We got you covered. Check out the Local Map Listings for a list of local trails.
Looking for a Mountain Bike trail to ride with a full map description? Check out the BigFoot Mountain Bike Challenge routes and maps.
Last Year's Final Results 2019
The 2019 Shasta Bike Challenge was another year for the record books. With the local challenge lasting the entire month of May, 786 local riders pedaled out enough miles to cross the United States over 40 times…that's 115,928 miles… Shasta County was ranked #2 Nationally at the end of May for its population size, and 4th overall in the National Bike Challenge, beating out much larger communities. Shasta County was the 3rd largest participant in the National Bike Challenge during bike month. Check out the full details of the Shasta Bike Challenge Results 2019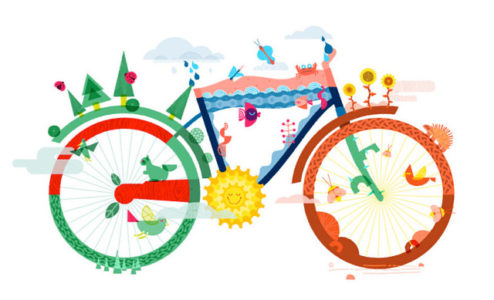 "Nothing compares to the simple pleasure of riding a bike."